Chinese New Year, February 10, 2013

Are you ready . . .
for the upcoming 7 Uranus-Pluto Squares (2012-2015?)
Neptune's (commencing February 4, 2012) 14 year stay in PISCES? After a 168 year journey around the zodiac, Neptune is home!
Curious about how personal planet transits are going to impact YOU in 2012 AND our 2012 dramatic Eclipse season?
These supercharged Sun-Moon alliances will stir up sectors of your life that are most loudly calling for CHANGE.
Your Solar Return (birthday chart) is another key ingredient in knowing where you stand and where you'll land!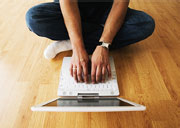 Talk to me! We can do readings on SKYPE, by email and telephone!

E-Mail Me Regarding a $75.00, 35 minute trouble-shooting consultation! Let me know in advance what YOUR QUESTION is. We'll set a time for your ANSWER CONSULTATION! This is astro-divination &amp personal counseling combined! I get straight to the point by consulting your birth chart and finding TIMING confirmations in a horary chart ("question of the hour") I cast for the reading!