The sites listed below are created and maintained by astrologer Robert Currey. Special links and features include Starcats, Rob Couteau, Liz Greene and more!

Equinox Astrology features the unique Equinox range of personal horoscopes, year forecasts, child profiles, compatibility written by astrologer Robert Currey plus the Equinox Lunar Phase Calendar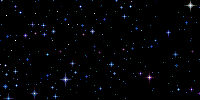 Astrology Shop on-Line - home to a unique range of personal horoscopes by Liz Greene and other top astrologers including Equinox Astrology, Astro*Intelligence, Astro*Carto*Graphy, plus news, articles, moon calendars, books, video and the Astrology Shop (Covent Garden), London.
Astro*Carto*Graphy . Find out how moving can change your life with a color A*C*G world map & 3 location analysis by legendary astrologer & AstroCartoGraphy pioneer, Jim Lewis.